Norbert
Stachel
---
Saxophonist Mouthpiece Refacer
---
+ Clarinet, Flute & Ethnic Winds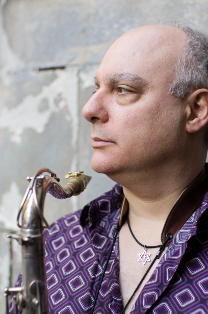 Listen
Update Required
To play the media you will need to either update your browser to a recent version or update your
Flash plugin
.
New Release!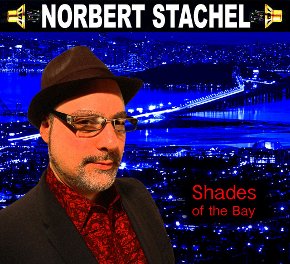 Norbert's brand new album Shades of the Bay has just been released.
Norbert's Story
Norbert Stachel, a saxophonist and multi woodwind instrumentalist, is widely recognized for being a unique soloist and also for his strong ensemble contributions in all kinds of musical genres. Norbert has recorded, toured, and performed with a variety of known and established names, as well as artists deserving wider recognition. He has worked with famous names including: Aerosmith, Tower of Power, Roger Waters, Tony Toni Toné, Ted Nugent, Eddie Money, Clarence "Gatemouth" Brown, Prince, Tito Puente, Celia Cruz, Dream Theatre, Diana Ross, Boz Scaggs, Bonnie Raitt, Cold Blood, Neil Diamond, En Vogue, The Temptations, The Four Tops, Sheila E, Quincy Jones, D'Angelo, Billy Joel, Jimmy Buffet, Quicksilver, Les McCann, Don Cherry, Freddie Hubbard, Roy Hargrove, Andrew Hill, Charlie Haden, Benny Green, Russel Malone, Woody Herman, Kenny Burrell, Buddy Montgomery, Joe Henderson, Eddie Henderson, George Cables, Bobby Hutcherson, Lou Rawls, Eartha Kitt, Dizzy Gillespie, Zigaboo Modeliste, Flora Purim & Airto, Merle Saunders, Bob Weir, Hiram Bullock, Carlos Santana, & countless others.
Norbert is accomplished on all saxophones, clarinets, flutes, and ethnic wind instruments. Norbert has 30+ years experience playing Jazz, Classical, Rock, R&B, Afro Cuban/Latin, Salsa, Klezmer, Middle Eastern, World, and most other forms of music. Norbert also composes instrumental & vocal music, and also arranges for any kind of instrumental ensemble or choir.
Instruments Played: Soprano, Alto, Tenor, Baritone, & Bass Saxophones- Eb Soprano, Bb, Bb Bass (low C), & BBb Contrabass (low C) Clarinets- Piccolo, C, Alto , & Bass Flutes- & a variety of ethnic wind instruments.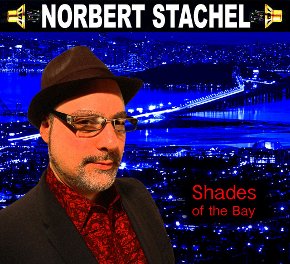 Norbert Stachel
Shades of the Bay
Released on June 2, 2015 by Cheeseburger Records
Tracks: CrawDaddy Dance, Step On It, Afrobaldi, Peace on Earth, For Tito, Mandela, Last Minute Blues, Power Tap, Goodbye Elgin Park, Elbo Greaze.
Personnel: Norbert Stachel, Brian Collier, Daniel Gonzalez, Dave Shul, David K. Mathews, Jeff Cressman, Karl Perazzo, Louis Fasman, Lynn Farmer, Marc Van Wageningen, Mic Gillette, Peter Horvath, Ray Obiedo, Victor Little, Yosvany Terry. Co-produced by Happy Sanchez and Norbert Stachel.
Purchase Physical CD
NOTE: You will be redirected to PayPal for a secure transaction.
Recordings
Film, Video & Television
2015
Norbert Stachel Shades of the Bay
Ray Obiedo There Goes That
2013
David Weiss Endangered Species: The Music Of Wayne Shorter
2010
New Orleans Jazz Orchestra Book One
2009
Roy Hargrove Big Band Emergence
2008
Freddie Hubbard On The Real Side
2006
Dream Theater Official Bootleg
Latin Soul Syndicate The Adventures of Johnny Loco
2005
Eric Benet Hurricane
A Quiet Revolution 30 Years of Windham Hill
2004
Rachel Yamagata Happenstance
2003
Ze Manel African Citizen
Yale Strom Café Jew Zoo
2001
Rogers Waters In The Flesh Live
Flora Purim Sings Milton Nascimento (Nos Dios)
Neil Diamond Three Chord Opera
Pete Escovedo Whatcha Gonna Do
Los Mocosos Shades of Brown
Ze Manel Maron di Mar
2000
Consuelo Luz Dezeo Marion Meadows Next to You
Various Artists Voices of the Shoah: Rememberences
Jallen Rix Time on a Chain
The Henry Robinett Group Uncommon Prayer & Other Short Stories
Fred Ross Dignity
1999
Karen Stachel And of the Son
Tower Of Power Soul Vaccination: Live
Tower Of Power What Is Hip?: The Tower of Power Anthology
Eddy Mitchell Nouvelles Aventures, d'Vol. 1
Eddy Mitchell Nouvelles Aventures, d'Vol. 3
Ray Obiedo Modern World
1998
Bernie Krause Rainforest Dreams
Los Mocosos Mocos Locos
Various Artists Jazz Christmas
Rigo Star Attention
Positive ID Best Kept Secret
Bernie Krause Rhythms of Africa
Merl Saunders & the... Fiesta Amazonica
1997
En Vogue EV3
Jim Brickman The Gift
Laurnea Betta Listen
Ray Obiedo Sweet Summer Days
Boz Scaggs Come on Home
Pfilbryte Imperfection
Boz Scaggs My Time: The Anthology (1969-1997)
Phil Klein Cruise Control
1996
Betty Joplin Blinded By Love
Boz Scaggs Fade Into The Light
Various Artists Windham Hill Sampler '96
Roger Smith My Colors
Yale Strom Carpati: 50 Miles, 50 Years
Moussa Kanoute Dance of the Kora
1995
Peter Horvath Foreign Matter
Pete Escovedo Flying South
Ray Obiedo Zulaya
E.C. Scott Come Get Your Love
J. Spencer Blue Moon
1994
F Mob Once in a Blue Moon
1993
Ray Obiedo Sticks & Stones
Tony! Toni! Tone! Sons of Soul
J. Spencer Chimera
Tom Coster Gotcha!!
1992
Peter Apfelbaum & The Hieroglyphics Jodoji Brightness
1991
Ray Obiedo Iguana
1990
Peter Apfelbaum & The Hieroglyphics Signs of Life
Tony, Toni, Tone It Never Rains in Southern California
1989
Kenneth Nash Touch of Kenneth Nash: Music from A Far Away Place
Ray Obeido Perfect Crime
Diana Ross Greatest Hits Live!
1987
Sheila E. Third Album
1986
Kit Walker Dancing on the Edge of the World
1985
Pete Escovedo Yesterday's Memories: Tomorrow's Dreams
1984
Brian Melvin Night Food
2006
Dream Theater Official Bootleg
2003
Tower Of Power In Concert DVD
2002
Roger Waters Glastonbury Festival
B.B.C. 2 T.V. England
2001
Roger Waters In the Flesh Live
1997
Tony, Toni, Tone
VH-1 TV Special Hard Rock Cafe - Live
1996
Carpati: 50 Miles, 50 Years Film
Sound Track composition, Global Village Music
Tony, Toni, Tone MTV Live
1994
Tower Of Groove Parts 1 & 2 Music Video
Appearance, composition, performance for David Garibaldi
DCI/Warner Brothers
1993
We Came To Move Ya Music Video
Appearance and sound track appearance for F-Mob
Atlantic/Eastwest Records
1991-1992
Unsolved Mysteries ABC-RV Series
Performances
1991
Tony, Toni, Tone
Arsenio Hall Show
Tony, Toni, Tone MTV Live
1990
Blind Faith CBS-TV Mini-Series
Sound Track performance
Tony, Toni, Tone
Arsenio Hall Show
1989
Young Einstein Film
Sound Track performance for Yahoo Serious, Warner Brothers
China Lake Award winning American/German Film
Score composition, arranging and performance. Cairo Films
Diana Ross Special HBO-TV
Live performance from Wembley, England
1986
Under The Cherry Moon film
Sound Track performance with Prince, Warner Brothers
Mouthpiece Workshop
Introduction
Norbert Stachel, either in person or through the mail, does all facets of precision refacing work for the entire family of saxophone and clarinet mouthpieces. Norbert expertly adjusts or refaces mouthpieces based on the owner's individual needs and requests. Norbert first discusses with the player their most common type of musical application and setting in which they most often play. Certain mouthpieces naturally lend themselves towards certain tone qualities, hense certain styles of music.
Types of Mouthpieces
Typically a metal mouthpiece with a big tip opening and a high, long baffle will lend itself towards music that requires a very loud and bright tone. Similarly, a hard rubber mouthpiece with a smaller tip opening and a low baffle will lend itself to a soft, dark, and warm tone with less volume. The shape of the curve on a mouthpiece also makes a big difference with the tone and response. This is further complicated depending on the type and strength of reed used. Even though there are definite design differences between mouthpieces, adjustments can be made to give any mouthpiece the flexibility to work well in any setting. Your mouthpiece can also be set up specifically for use in Jazz, R&B, Classical, small or large ensemble, acoustic or electric, or any combination of these settings and styles. Based on your personal preferences, Norbert determines the initial approach to be used in setting up your facing, tip opening, and baffle style.
Even though there are definite design differences between mouthpieces, adjustments can be made to give any mouthpiece the flexibility to work well in any setting.
He can shape the facing and baffle, open or close, brighten or darken, and setup your mouthpiece to be ideal for any specific kind of playing. Once fully completed, each mouthpiece has optimized playing properties including improved accuracy in response & articulation, dynamic range, intonation, improved tonal spectrum, resulting in an overall maximized level of playability and musical enjoyment!
Analysis of Mouthpieces
He starts by analyzing and adjusting the table for absolute flatness. This achieves an airtight seal between the reed and the mouthpiece, and an accurate surface for the measuring glass to get a true facing reading. Before working on the curve, Norbert adjusts the width and shape of the side and tip rails so that they have the proper fit and the correct amount of contact with the reed. Also addressed is the shape and height of the baffle, and the appropriate adjustments are made based on the playing and tonal charactaristics desired by the player, as discussed with Norbert before-hand.
Once all of this has been achieved, he then checks the facing using 40 feeler gauges, (far more used than on any factory-faced mouthpiece). Norbert then adjusts the rails for exact symmetry in measurements for the entire legnth of the facing, and modifies or corrects the shape of the curve to achieve the desired playing results of the mouthpiece's owner. There are many different facing styles to choose from, but with Norbert's expertise your mouthpiece can be tailored to your specific way of playing and your style of music. The proper facing will most definitely improve your playing experience.
Norbert works on all materials including ebonite (hard rubber), brass, copper, bronze, crystal, silverite, aluminum, plastic, epoxy/resin, wood, and even stainless steel, potentially making the worst mouthpiece you own into your favorite. There is no such thing as a "bad" mouthpiece, once passing through the hands of Norbert!
Norbert can also take any mouthpiece, measure and anylize it, and then duplicate the facing onto any other mouthpiece, giving you a duplicate mouthpiece as a back-up in case of damage or loss to your original. The one difference between the "back-up" and the original is that the "back up" is almost always more accurately faced than the original, unless the original has a flat table and perfectly symmetrical rails! Because of this, players often report that they end up using their new "back-up" as their "main" mouthpiece instead of their original.
References
Many professional saxophone and clarinet players play on mouthpieces modified and refaced by Norbert Stachel. These are some of the players:
Charles McPherson (Charles Mingus)
Craig Handy (Art Blakey & The Jazz Messengers, The Mingus Big Band, Herbie Hancock)
Michael Blake (The Lounge Lizards)
Carlos Averhoff (Irakere)
Tim Berne
Marty Ehrlich
Brad Leali (Harry Connick)
Peter Brainin (Willie Colon, The Chico O'Farrill Orchestra)
Lawrence Feldman (First-call New York studio and Broadway musician)
Steve Elliot (Ray Charles)
Emilio Castillo (Tower Of Power)
Tom Politzer (Tower Of Power)
Mouthpiece Refacing Rates
Hard Rubber, Plastic, and Wood
$60 per hour — $150 flat fee.
Brass and Silver
$70 per hour — $175 flat fee.
Bronze and Stainless Steel
$80 per hour — $200 flat fee.
A check is required to be included with mouthpieces sent in the mail to cover the full flat fee. If it takes less that 2 1/2 hours to reface, you will be refunded the difference based on the actual time to reface and the hourly rate. Rush orders, add $25 per mouthpiece.
LEHCATS
LEHCATS blends Jazz, Funk, R&B, Latin, and other world-music styles and takes you on a unique journey using original compositions as the vehicle. Playing engaging original compositions written by the members of the band, LEHCATS consists of:
Norbert Stachel

tenor & soprano saxophones & flute

Karen Stachel

flute & piccolo

Daniel Gonzalez

drums

Mike O'Brien

bass

Gary Fisher

piano

Chris Biesterfeldt

guitar
Norbert Stachel has toured, recorded, and performed with Tower Of Power, Flora Purim & Airto, Freddie Hubbard, Roy Hargrove, Prince, Boz Scaggs, and countless others. Norbert also married the wonderful jazz-and-classical flutist Karen Stachel, who has performed with Narada Michael Walden, Bob Weir & Ratdog, The Wallace Roney Orchestra, The New Amsterdam Symphony Orchestra, and also has three released albums of her own.
Drummer Daniel Gonzalez has recorded and performed with Tom Harrell, Mark Murphy, Jesse Green, and Urbie Green. Mike O'Brien is a top tier NYC bassist who has performed with Harry Connick Jr., Ruben Blades, Dave Samuels, Matt Wilson, Sachal Vasandani, Ron Afiff, David Binney, Ari Hoenig, Joel Harrison, Peter Apfelbaum, & Dan Weiss.
Pianist Gary Fisher, a long time friend of Norbert's, also performs extensively in the NYC area and can be heard on recordings with Ed Reed, Eddie Marshall, Carl Allen, Vincent Herring, and many others. Guitarist Chris Biesterfeldt has worked with Stevvi Alexander, Ned Massey, Raphael Saadiq, Warren Haynes, Donald Brown, James Williams, Hector Martignon, William Cepeda, Princeton Symphony Orchestra, & Kofo The Wonderman.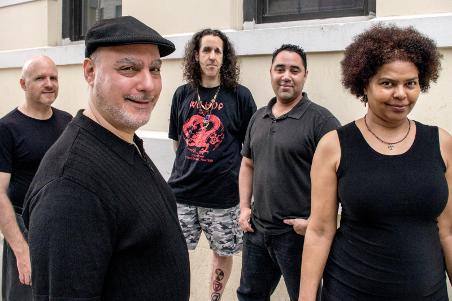 Links
LEHCATS has a new website...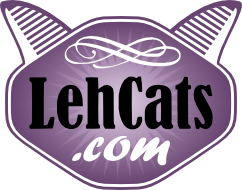 LEHCATS Website | Performances | Download Press Kit [ZIP]
Listen
Update Required
To play the media you will need to either update your browser to a recent version or update your
Flash plugin
.